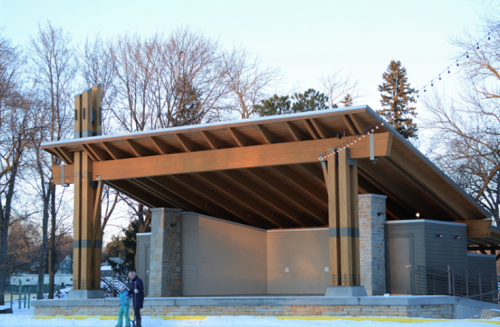 Funded as Family Memorial
2023 Construction Completion
With a covered stage for community, school, and special events, the structure will include lighting and electricity with space for seating and dancing.


The tradition of entertainment and space for gathering continues at the historic stage, originally constructed by the Lions Club in the 1950's. The Entertainment Pavilion is an approximately 2000 square foot covered space with a concrete "apron" or slab surrounding the pavilion to provide a hard surface for seating and dancing.
Enjoy a comfortable new space with the glow of nostalgia. Generously funded as a memorial by a local family.