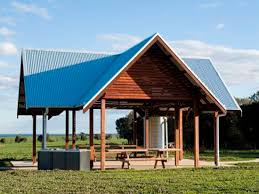 Entertainment Pavilion
Funded through a private gift
as memorial to a family member.
Construction Underway!
The Family Pavilion will provide the perfect venue for a special gathering whether it is a birthday, reception, family reunion, or church picnic.
The roughly 500-square-foot facility can seat approximately 60-70 people or accommodate tables and chairs for 40-50 guests. The covered pavilion will have a hard-surface floor with electrical outlets and easy access to the permanent restrooms. The Family Pavilion is a user-friendly space ready to help build memories and relationships for years to come.
Enjoy a comfortable new space with the glow of nostalgia and generously funded as a memorial by a local family. Consider funding the Family Pavilion in honor of a family or friend. Learn more.