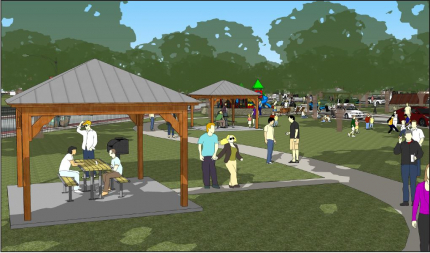 Charming, covered spaces for family outings, with concrete floors, picnic tables, benches, and barbeque pits.
Each picnic gazebo is a fun space for families to use on a first-come, first-serve basis. The space offers comfortable year-round shaded cover and privacy. Gazebos will be roughly 100 square feet and, in addition to the permanent cover, will have a concrete floor, picnic table and BBQ grill.
Consider funding one of the 4 gazebos in honor of a family member or friend. Click for more info!