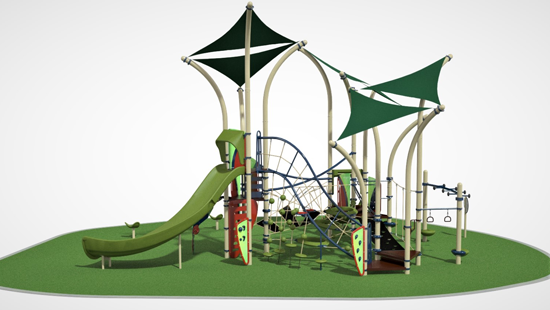 The play area envisioned for City Park will serve the needs of different ages and abilities. The equipment features a multi-level tower surrounded by safety surfacing.
The playscape is designed for ages 5-12. Located within sight of the Entertainment Pavilion, the playscape is designed to encourage family interaction with a wide range of open-ended play options. It will be anchored by a multi-level tower and surrounded by individual elements for children of all capabilities to play. Funds have been raised to cover equipment costs, however, to purchase and install long-wearing, maintenance-free rubber safety surfacing and curbing, additional funding is needed.
Consider helping fund the playscape in honor of your grandchildren or in celebration of the eternal child in you.