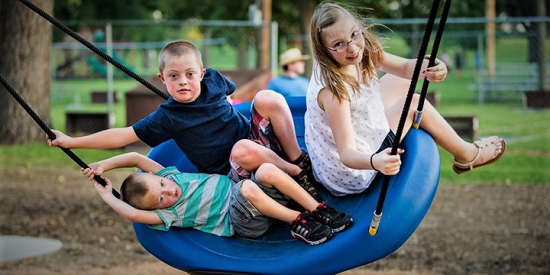 The two play areas envisioned for City Park will serve the needs of different age groups with varied abilities.

One of the two playscapes is designed for ages up to 6 years and the other is for children for 7-12 years old. Located within sight of the Entertainment Pavilion, the playscapes are designed to encourage family interaction with a a wide range of open-ended play options that allow people to be creative and use their imagination. A well-designed, inclusive play environment enables children of all abilities to interact with each other and do what all kids want to do: play.

Consider funding one of the playscapes in honor of grandchildren or in celebration of the eternal child in you.